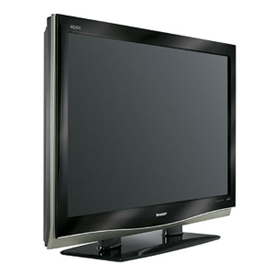 Plasma TV Displays have slowly worked their way into the office of the small and medium business over the last few years. You might notice them in a waiting room displaying an informational video about the services offered by their owner. You might notice them in the manager's office watching a CCTV security system. You might notice them at a trade show set up with the company booth. You might even notice them just running as a TV in a break room with no, pardon the pun, commercial use at all. But without regard to their use if you keep your eyes open you will notice plasma TV displays in a great many of spots.
According to our sources a good number of the early adapter's of this technology are seeing their early model plasma TV displays reach the end of their lifecycle. A common scenario appears to be an older 42" plasma being replaced with a new, brighter, faster, and larger 84" plasma TV display.
After some additional research we felt the need to comment that at current prices we are not ready to recommend that everyone run out and upgrade to an 84" plasma TV display, but we do think that in certain situations it could be looked at as a wise marketing investment.
For example an 84" plasma TV display in a high traffic area would be a solid eye catcher if you wanted your infomercial to be seen. And an 84" plasma TV would be stunning at a trade show or even the occasional SMB event such as an open house.
While prices of new 84" plasma TV units, which are still in the five thousand dollar range, might preclude the upgrade in certain situations we are also told that the an 84" plasma TV rental is becoming common for short term events.
Click on these links to read more about: Plasma TV Technology, Why a Plasma TV is Popular for Exhibits, or a Plasma TV Rental.