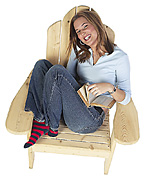 Great news for all those SMBs with employee HSA account holdders, the 2008 HSA Contribution and Out-of-Pocket Maximums and High Deductible Health Plan (HDHP) Minimums have been raised.
The new Maximum Contribution for 2008:
* Increases the maximum contribution to $2,900 (individual coverage) $5,800 (family coverage) regardless of deductible and number of months in the high deductible health plan.
* Catch-up contribution (age 55 and over): $900 for 2008
As an FYI, funds contributed in excess of $6,700 ($5,800 + $900 catch-up) attributable to 2008 will be rejected for "over contribution." The comparable level is $6,450 ($5,650 + $800 catch-up) for 2007.
Maximum out-of-pocket – increases to $5,600 for individual coverage (up from $5,500) and to $11,200 for family coverage (up from $11,000) for 2007
Minimum deductible for qualified high deductible health plans remains at $1,100 for individual coverage and at $2,200 for family coverage
Read the HSA Case Study