"Wardrobe malfunctions don't just happen to movie stars like Jennifer Garner. They can happen to anyone, at any time — on a job interview, while delivering a speech, or while conducting an important meeting  – which can mean disaster for a business person if not handled in a professional and appropriate manners. While Jennifer Garner handled her recent spanx reveal in stride, continuing to walk the red carpet and conduct interviews, not all of us could handle it that well. If a zipper, button, or flap of a dress coming undone should happen to you, revealing too much, while you are trying to reveal your most professional self, here are some tips from Diane Gottsman, a national modern manners and etiquette expert, sought out industry leader, accomplished speaker, author and the owner of The Protocol School of Texas, to handle the wardrobe malfunction with grace."
Some of Diane's tips on how to handle a wardrobe malfunction or other embarrassing moments in a professional manner include:
–          Just be yourself. Embarrassing moments happen to all of us and the way you handle it is what sets you apart from the rest. Jennifer Garner handled the spanx situation beautifully. Responding to an embarrassing moment with a genuine smile and a shrug is endearing and is prone to make others like, and admire you even a bit more because you are human.
–          You have two choices … you can feel uncomfortable in an awkward situation and make it worse by over reacting, or you can attend to the situation the best way you can under the circumstances and pull it off with grace and humility.
–          Embarrassing moments show your true character. Blaming someone else for tripping you, or screaming at friend for not telling you that you have toilet paper on the heel of your shoe only exacerbates the situation. Saying, "I'm sorry for tripping into you – I hope I didn't' hurt you" versus "It was the cracked sidewalk's fault" is more palatable to those who are watching. It happened, you were embarrassed, it's over, move on.
–          Stop reliving it. Be easy on yourself. It's not necessary to continue to talk about the awkward moment, bringing attention to it throughout the evening. If you spill a glass of liquid at the restaurant dinner table, place your napkin over the spill, attend to a fellow guest that got wet, apologize and allow the wait staff to take it from there. You can certainly make a light joke of it at the end of the night, and send a dry cleaning gift certificate the next week, but don't dwell on it.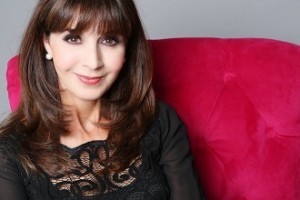 Diane specializes in executive leadership and etiquette training, with clients ranging from university students to Fortune 500 companies, and her seminars cover topics ranging from tattoos in the workplace to technology at the dinner table and the proper use of social media. Her advice is backed by a Master's Degree in Sociology with an emphasis on adult behavior.  Visit http://dianegottsman.com/ and http://www.protocolschooloftexas.com/