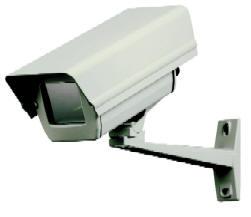 CCTV Security Cameras Systems are no longer just for fortune 500 companies. SBM owners all over the country are purchasing and installing their own CCTV Security Systems on a daily basis.
These Security Camera Systems are being used to help with inventory shrinkage, accident claims, to provide management control, and general security.
As the SMB owner is historically a Do It Yourself (DIY) personality the CCTV Learning Center sponsored by Camera Security Now is the perfect place to start for research or installation tips.
Full of DIY CCTV videos and informational articles the CCTV Learning Center can give a potential CCTV buyer the knowledge to make the right purchase or that added bit of information to get his install done right.
The CCTV Learning Center even has a link to Ask a CCTV Expert any question you might have about your CCTV project.